SummersRadio™ New Music! Love Echo - 'Daybreak'
Love Echo are releasing their debut album called 'I Promise You Always The Sky' on January 28th! We previously featured their sultry cover of The Cure's 'Love Cats' last summer which you can revisit here:
http://summersradio.blogspot.ca/2012/07/summersradio-new-music-love-echo.html
I like how the band describe their sound as
'post-dreampop, post-chillwave, post-electroindiepop, post-post-twee, post traumatic stress disorder.' The duo has released the new single from the album on Soundcloud called 'Daybreak'. 'I Promise You Always The Sky' is released on LebensStrasse Records and you can pre-order it now on cd or vinyl m'here: http://lebensstrasse.bigcartel.com/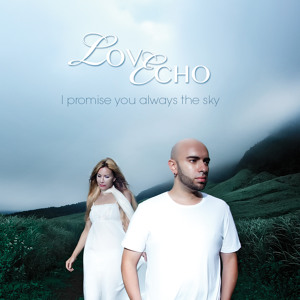 'Daybreak' features Vicki Glass's dreamy vocals over trip hop beats interspersed with some lovely quiet bits with strings... Enjoy!
You like? Become a fan of SummersRadio™'s Facebook page here:
http://www.facebook.com/home.php#!/pages/SummersRadio/199636386720349
and never miss a beat by joining our group here:
http://www.facebook.com/groups/366897324071/ Cheers!